Business incubation provide SMEs and start-ups with the nurturing environment needed to develop and grow their businesses. Business Incubation is a structured, but customisable process that allow businesses at any level of the business scale (start-up, growing business of mature business) to join the incubation process and be able to accelerate their business
Who can apply?
Students from the NWU Vanderbijlpark Campus
Any entrepreneur from our community (60km radius around campus)
Assessment Process
Apply via online platform: http://applications.incubatorportal.com
First evaluation

Business profile
Team member profiles & hiring projections
Business model - product / service
Support requirements
Business model - customer segment
Interview and Second Evaluation
Business idea
Revenue projection
Clearly define their customer segment
The team - demonstrable skills / experience in the type of business
Personal sacrifice
Commitment and personal discipline
Communication skills
Mentors
Does the applicant have the ability to meet programme criteria?
Clear understanding of the business and industry
bhive EDC service offering
Structured programmes
Programmes customized for individual needs
Hot desk space in incubator
Entrepreneurial Events
Network Opportunities / Business Networks
Coaching & Mentoring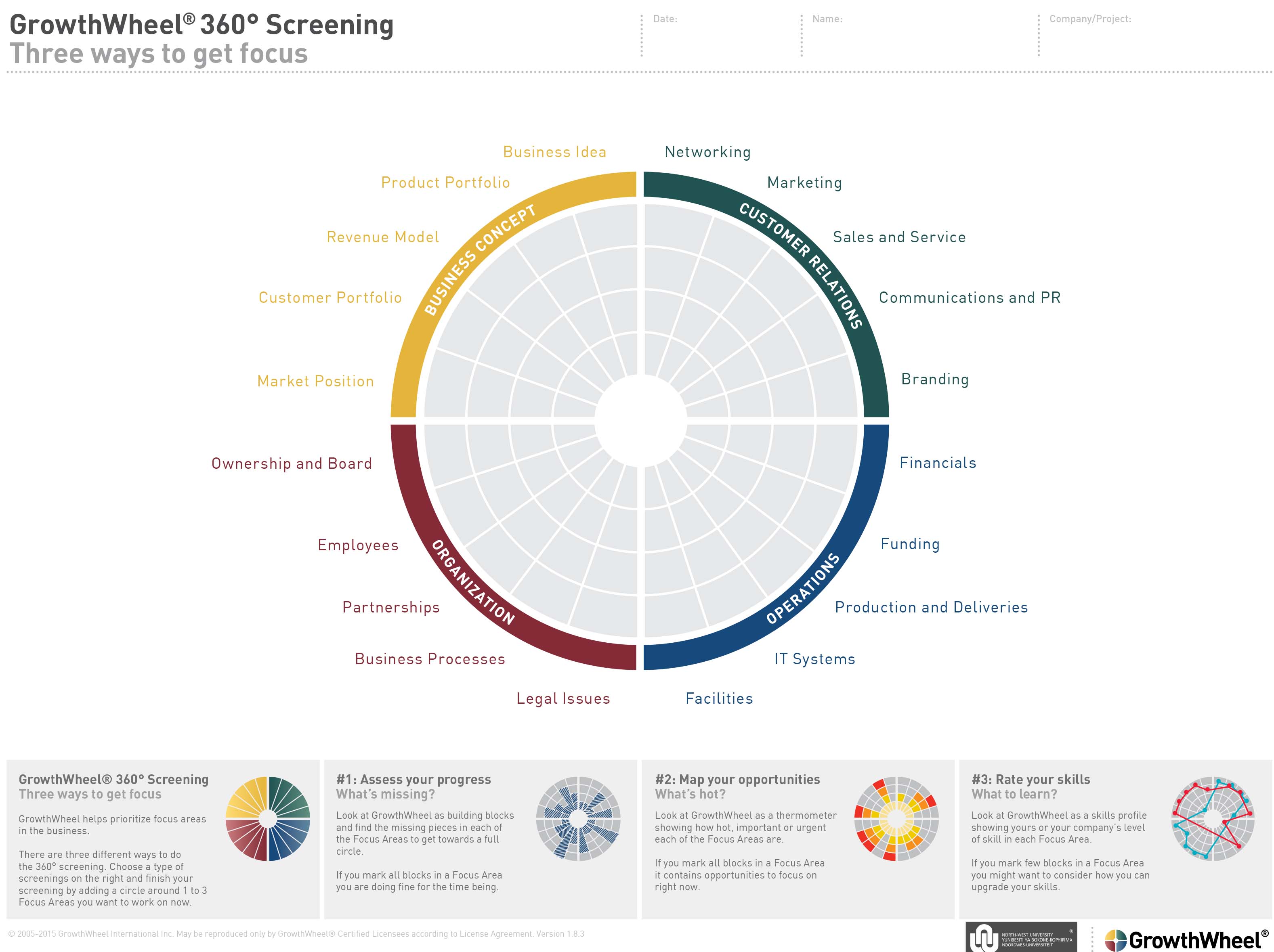 GrowthWheel helps entrepreneurs build their businesses through a simple action­ focused process that stays true to the way most entrepreneurs think and work.
The GrowthWheel Tools include the following:
360° Interactive screening tool
30-60-90 Day Planning tool
Various templates for delivering a marketing plan, financial plan, etc.