Upcoming events
22-23 August 2017:
SETHI explosions

The North-West University's annual Science, Engineering, Technology, Health and Innovation (SETHI) research showcase and networking event will be taking place on 22 and 23 August 2017. This year, the TRADE-DSM™ will also be showcased as part of SETHI. The inclusion of the TRADE-DSM™ underscores the science-based nature of the quantitative and fact-based research that takes place at the TRADE research focus area. The TRADE-DSM™ was designed to assist countries and companies in identifying realistic export opportunities. For more information regarding the event, contact Ms Marlise Styger.
Recent events
24 July 2017: Guest lecture by Prof Sid Suntrayuth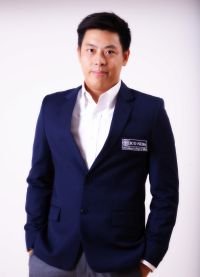 Prof Sid Suntrayuth from the National Institute of Development Administration (NIDA) in Bangkok, visited the North-West University to give a guest lecture on the topic: 'Thailand and ASEAN Economic Community (AEC): Future opportunities and challenges'. The guest lecture was organised in collaboration with the School of Economics, the NWU School of Business and Governance, Workwell and TRADE. 
20 July 2017: TRADE colloquium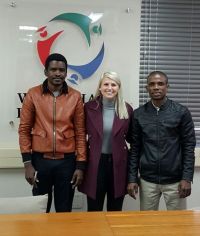 The third TRADE colloquium took place from 10:00-12:00 on 20 July in E3-138. The colloquium provided an opportunity for Master's and PhD students to present their research proposals and draft articles, and obtain feedback. Two PhD students (Gabriel Mhonyera and Emmanuel Orkoh) and one MCom student (Nicole van der Merwe) presented their work at the colloquium. More details can be found here. 
12 July 2017: Aid for digital trade: needs and responses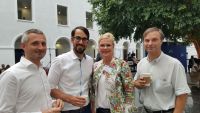 Prof Wilma Viviers was one of the guest speakers at a workshop, jointly organised by the ICTSD and the permanent mission of Kenya, which took place in Geneva, Switzerland, on 13 July. The theme of the workshop was 'Aid for digital trade: needs and responses' and Prof Viviers presented a paper on the topic: 'E-commerce and the digital economy: challenges and needs in Southern Africa.' More information can be found here.
2-7 July 2017: Farm management in the 21st Century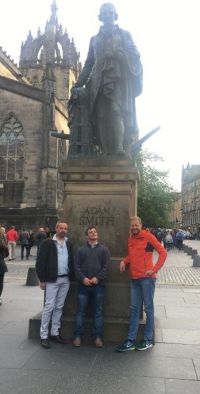 Drs David Spies, Ernst Idsardi and Johnny van der Merwe attended the 21st Conference of the International Farm Management Association (IFMA) in Edinburgh, Scotland from 2-7 July. They presented a joint paper at the conference, titled: 'Performance and marketing options for informal cattle producers in the Eastern Cape Province of South Africa'.
29 June-1 July 2017: 
Gender inequalities in a multipolar world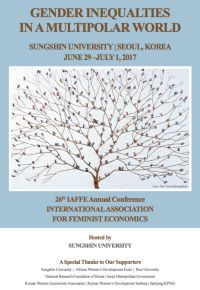 Dr Carike Claassen attended the International Association for Feminist Economics's 26th annual conference at Sungshin University in Soeul, Korea from 29 June to 1 July. At the conference, Dr Claassen presented a paper titled: 'Occupational segregation in post-Apartheid South Africa'. In her paper she showed how gender segregation in the South African labour market differs significantly between different racial groups. 
June 2017: 
Teaching marketing and cultural intelligence in Thailand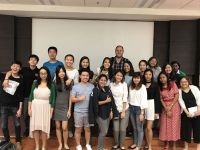 Prof Henri Bezuidenhout visited the International College of National Institute of Development Administration (ICO NIDA) to teach a short course as part of their International Business Master's degree programme. Prof Bezuidenhout lectured on international marketing and cultural intelligence practices. 
26-27 June 2017: 
Qualitative research methodology course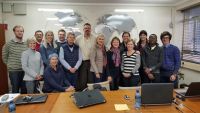 Prof Brigitte Smit, a research professor in the Department of Educational Leadership and Management at the University of South Africa (UNISA), visited the North-West University on 26 and 27 June to present a qualitative research methodology course to staff and students. The course focused on research design and methodology (26 June) as well as using ATLAS.ti 8 for qualitative data analysis (27 June). More details regarding the course can be found here. 
18-21 June: TRADE PhD student at IFAMA Conference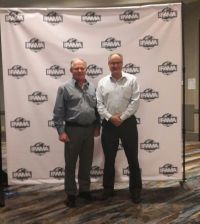 Dr Andries Radley, a PhD student at TRADE, presented a paper at the International Food and Agribusiness Management Association Conference which was held in Miami Florida from 18-21 June. His paper was titled: 'Strategies Implemented by South African Agribusinesses to Optimize Profitability and Growth' and written in collaboration with his promoters, Prof Flippie Cloete (now at UFS) and Prof Ewert Kleynhans. In the photo: Dr Andries Radley (left) and Dr John Purchase (CEO, Agbiz).
13-14 June 2017: TRADE team members participate in TIPS Forum on Industrialisation and Sustainable Growth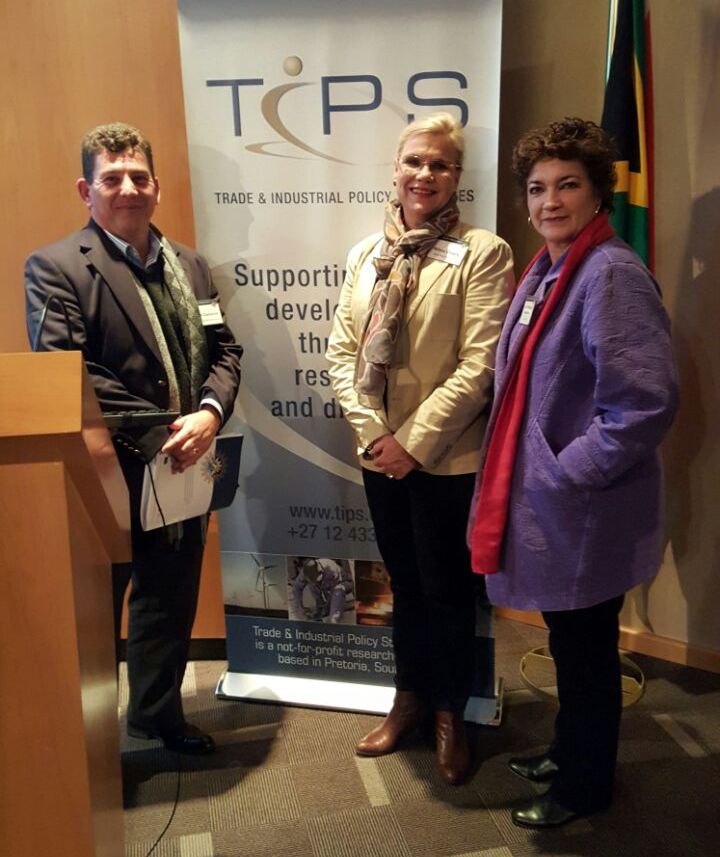 Trade & Industrial Policy Strategies (TIPS) in partnership with the South African Research Chair in Industrial Development, based at the University of Johannesburg, and in association with the Green Economy Coalition (GEC), hosted its 2017 Annual Forum from 13 to14 June 2017 in Pretoria. Mr Martin Cameron from TRADE Research Advisory (Pty) Ltd. and Prof Wilma Viviers from the TRADE research entity attended the forum, whose theme this year was 'Industrialisation and Sustainable Growth'. Mr Martin Cameron also presented a paper titled: 'The need for coordinated renewable energy, trade and industrial policy - avoiding unintended socio-economic consequences'. 
13-14 June 2017: Prof Sonja Grater participates in ICTSD workshops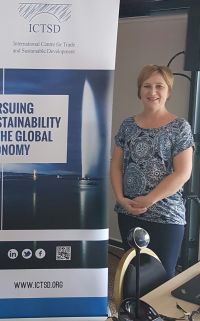 Prof Sonja Grater was invited to take part in two workshops organised by the International Centre for Trade and Sustainable Development (ICTSD) in Divone-les-Bains in France on 13 and 14 June 2017. The aim of the first workshop was to form a Gender Advisory Group which will be responsible for assessing the work currently being one by the ICTSD on trade and gender equality, and planning ways to take research projects on this topic forward. The Advisory Group will revisit the progress that has been made in September 2017. The second workshop was broader in scope, focusing on the role of private sustainability standards in global value chains and the impact these have on the realisation of sustainable development and growth. The workshop attendees will also be working together on possible related research topics.
31 May-3 June 2017: TRADE team members visit Poland and Sweden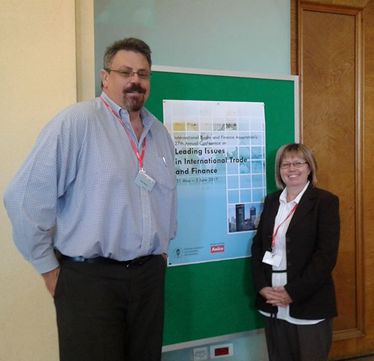 During the first week of June, Dr Anmar Pretorius and Prof Derick Blaauw attended the International Trade and Finance Association's 27th International Conference at the Poznan University of Economics and Business in Poland. The theme of the conference was: 'Leading Issues in International Trade and Finance'. Delegates from as far as New Zealand, China, India and the United States converged on the beautiful city of Poznan where the conference was held. Dr Pretorius and Prof Blaauw delivered a joint paper, titled: 'The impact of trade on stock market integration of emerging markets', while Dr Pretorius presented a paper, titled: 'Exports and exchange rate risk: Analysing emerging market sectoral exports', which she had co-authored with Master's student Heinrich Nel.
After the conference, Dr Pretorius and Prof Blaauw travelled to the Jönköping International Business School in Sweden, where they explored possible research synergies between Sweden and South Africa in the field of renewable energy. After five days of brainstorming and work sessions, a possible joint research project, working title and timeline were established. 
1 June 2017: TRADE-WTO awards function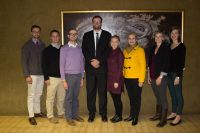 Three separate WTO-sponsored awards as well as one TRADE award were presented at the TRADE-WTO awards function held at the NWU on 1 June 2017. The WTO awards were for the best Master's degree dissertation in International Trade, the best article on a WTO-related topic and the most promising Honours student in International Trade. The TRADE award was for the best article in the TRADE research entity. These awards aim to recognise and encourage excellent scholarship and research on WTO-related themes.
Mr Mario Bondesio received the award for the best Master's degree dissertation in International Trade in 2016, titled: 'Determining the market accessibility of South African exports'.
Prof Marianne Matthee, Ms Tasha Naughtin, Mr Thomas Farole and Prof Neil Rankin received the award for the best research paper on a WTO-relate topic in 2016, titled: 'South African exporters and the global crisis: intensive margin shock, extensive margin hangover'.
Ms Leoné du Toit Snyman received the award for the most promising Honours student in International Trade in 2017 following some excellent academic results during the first semester of the year.
Dr Johnny van der Merwe, Prof Flippie Cloete and Dr Marinka van der Hoeven received the award for the best article in the TRADE research entity in 2016, titled: 'Promoting food security through indigenous and traditional food crops'. 
30 May-1 June 2017: WTO workshop on Global Value Chains (GVCs) and Trade in Value Added (TiVA) 
The TRADE research entity was privileged to host a WTO Workshop on Global Value Chains (GVCs) and Trade in Value Added (TiVA) for researchers, policymakers and PhD students from 30 May to 1 June 2017, as part for the WTO Chairs Programme outreach activities. The two international presenters, who spoke on the first two days of the workshop, were Mr Christophe Degain, Senior Statistician and Dr Victor Kummritz, Research Economist, from the Economic Research and Statistics Division of the WTO in Geneva, Switzerland.
The first day of the workshop was aimed at explaining the context of global trade, and the development of global and regional value chains in recent years. Specific attention was given to the different measurements of trade in value added and value chains. The presenters also gave an in-depth explanation of the different data sources, and gave very informative live demos of the OECD-WTO TiVA database and its uses. 
The second day of the workshop focused more on the theory and economic principles that underpin GVCs. The discussions introduced a number of policy perspectives, specifically how value chains can be incorporated into trade and investment policies. Some time was devoted to South Africa's TiVA country profile and the role of services in GVCs, and the WTO's online I-TIP Services tool was explained. 
On the third day of the workshop, there was a guest lecture by Ms Elizabeth van Renen, Chief Director: Trade Policy and Research  at the Department of Trade and Industry in South Africa. She focused on the role of GVCs and the important role they can play (particularly in South Africa) in regional economic integration efforts in the SADC region. Her presentation provided valuable insights into the current developments in the region and the potential for further development, notwithstanding the prevalence of various challenges and barriers to progress. Mr Martin Cameron, Managing Director of Trade Advisory, then rounded off the workshop proceedings with a presentation on the TRADE-DSM methodology and how it is being used by government and private organisations to identify realistic export opportunities, thereby streamlining their export development activities.
Past events at TRADE
---