Upcoming events
15 March 2018: TRADE colloquium #1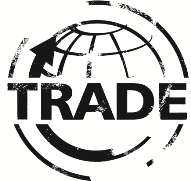 The first TRADE colloquium of 2018 will be taking place on Thursday 15 March at 10:00 in E3-138. New Master's and PhD students are required to attend this colloquium to present their research problems for feedback. For more information contact Marlise Styger.  
Recent events
29 January 2018: Guest lecture by Prof Jonathan Calof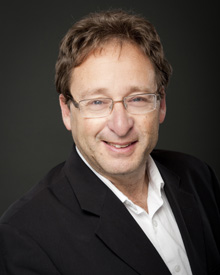 On 29 January 2018, Professor Jonathan Calof, professor of International Business and Strategy at the Telfer School of Management at the University of Ottawa and now (since 2018) also an extraordinary professor in the TRADE research focus area, visited TRADE to give a guest lecture. The topic of his lecture was: 'Global Competitive Intelligence (CI) Practices Study - Preliminary results and some interesting insights'. The lecture was recorded on video.
25 January 2018: TRADE meets to discuss SACU-EFTA Free Trade Agreement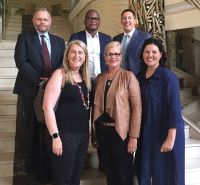 POn 25 January 2018, Professor Wilma Viviers and Dr Adelia Jansen van Rensburg from the TRADE research entity at North-West University had the privilege of meeting a small delegation from the Embassies of Switzerland and Norway in South Africa, to discuss issues surrounding the SACU-EFTA Free Trade Agreement.
The Swiss delegation was led by HE Ambassador Helene Budliger Artieda. She was accompanied by Mr Balz Abplanhalp, Deputy Head of Mission of the Embassy of Switzerland, Mr Azwimpheleli Langalanga, Economic Counsellor of the Embassy of Switzerland in South Africa, and Mr Alf Yngve Friisø, Counsellor of the Norwegian Embassy in South Africa.
The Free Trade Agreement between the EFTA states (Iceland, Liechtenstein, Norway and Switzerland) and the Southern African Customs Union (SACU) (Botswana, Lesotho, Namibia, Swaziland and South Africa) was signed in Höfn, Iceland, on 26 June 2006. The Agreement covers trade in goods and lays the foundation for further engagement between the parties regarding intellectual property, investment, trade in services and public procurement. The Agreement is currently under review and the parties will meet from 30 January until 2 February 2018 to take the discussions forward. 
Past events at TRADE
---