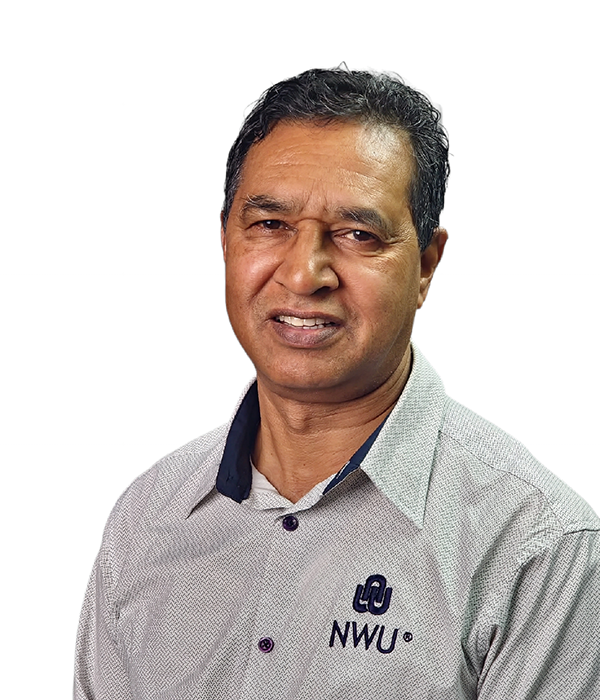 Welcome message for the 2023 cohort of first-year students
Good day. I am Professor Babs Surujlal, the Executive Dean of the Faculty of Economic and Management Sciences. It gives me great pleasure to welcome all first-year students of 2023 to the North-West University, and in particular to the Faculty of Economic and Management Sciences. Thank you for choosing this prestigious university and a vibrant, diverse, stimulating and welcoming faculty for the exciting academic journey you are about to embark on.
Dear students, in today's fast-changing world of business, finding your place requires hard work. If words such as prosperity and success attract your attention, you are at the right place. This value-driven faculty offers you dynamic and quality education; high academic standards that are internationally evaluated; accreditation with professional bodies; and a lively and healthy student life.
At the Faculty of Economic and Management Sciences, we unlock excellence through collaboration and innovation. We aspire to be the home where the ideas of staff and students are turned into successful business ventures and individuals are empowered to excel as visionaries, innovators, leaders and entrepreneurs. The Faculty of Economic and Management Sciences boasts an industry-relevant and dynamic team of staff always willing to give their best. Our staff serve on the boards of several national accreditation bodies. We have a footprint on all three campuses, namely Potchefstroom, Mahikeng and Vanderbijlpark, allowing students to acquire hands-on experience in the career paths they have chosen from the five schools. We offer programmes in the fields of accounting, management, human resources, tourism and economics. Our aim is to be an internationally recognised, innovative faculty that strives for excellence by unlocking human potential.
Therefore, students, as you navigate your way through the exciting programme we have developed for you over the next few days, I encourage you to explore your interests and aspirations in a spirit of inquiry, adventure and fact-finding. I recommend that you acquaint yourself with what the Faculty has to offer by participating in all the activities we have planned for you and watching as many of the essential videos from the various schools.
Please do not be afraid of trying out new things within the rules of the University and Faculty. This will broaden your experience of the University. In your exploration, the Faculty's incredibly competent staff will be your guides and allies. The academics in the faculty are experts in their disciplines, and they are using their expertise to address today's most critical issues as well as long-standing human dilemmas through scholarship, research and real-world application. Get to know them by interacting with them after class, at campus events and during office hours. Do not be afraid to share your concerns and your own ideas. The staff will challenge you, inspire you, and provide you with new opportunities and appreciate your input.
I want to assure you that the Faculty is available to help, support and encourage you throughout your academic journey. We are delighted to have you as part of our dynamic learning community. You are what makes us who we are, and we look forward to the new ideas and energy you will bring to the faculty. I speak on behalf of the entire faculty, staff, and student community when I say that we are overjoyed that you have decided to join us. Welcome!
Prof Babs Surujlal
Executive Dean: Faculty of Economic and Management Sciences