FIRST YEAR REGISTRATION - Classes commence 12 February 2024
Congratulations! You are officially one step closer to your dream career, and we at the Faculty of Economic and Management Sciences cannot wait to embark on this journey with you. Please read carefully through ALL the information below.

TAKE NOTE:  The Online Registration commences on the 22nd of January 2024 and concludes on the 10th of February 2024. Arrival of first-year students on campus / occupation of University Residence will be of 03-08 February 2024. For detailed important dates information, click here.

It is extremely important that you spend some time and start following the R&O program of the campus where you have to register thoroughly by clicking on the following this link: 2024 R&O Programs

 

                                                        

WELCOME FIRST YEARS!!!
REGISTRATION AND ORIENTATION PROGRAMME
 
CONTACT FOR INQUIRIES PER CAMPUS:
Potchefstroom: Lebo Ramatsa (018) 299 1399
Mahikeng: Rebecca Mheta (018) 389 2063
Vanderbijlpark: Anna-Marie van der Elst (016) 910 3112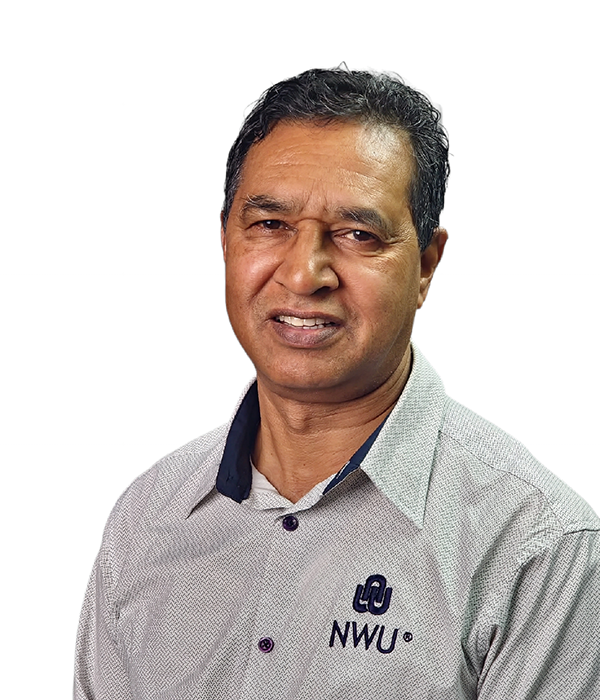 ​
READ OUR DEAN'S WELCOMING
WATCH THE VIDEO HERE
IMPORTANT INFORMATION IN ORDER TO REGISTER
---
Important information regarding registration
How to change your field of study within our Faculty
Please ensure that you meet the minimum requirements put out for the degree here

If you are still unsure whether you made the right study choice and would like support:

i) Link to the Student Counseling and Development web-page, providing additional information on psychometric testing:

https://services.nwu.ac.za/student-counselling-and-development/career-or-study-guidance-and-counselling

ii) Link to the specific web-page where individuals can register for the psychometric tests:

https://services.nwu.ac.za/student-counselling-and-development/psychometric-testing-available-first-year-students

This service will be available to FIRST-YEAR STUDENTS primarily from 05 February - 09 February.
You cannot study what you applied for
If you do not adhere to the MATHEMATICS/APS requirements, you have been placed on the best programme you currently qualify for.

Your first-year modules will be aimed at generic BCom studies

Extended programmes (4 year programme): Please take note - If you now meet the requirements of your first choice, please contact the relevant faculty administrator of your campus.

Inquiries can be directed to programme leaders
Important financial information
Minimum fees have to be paid in advance (https://services.nwu.ac.za/student-accounts-and-bursaries/payable-fees)

Bursary holders: All bursary holders/ NSFAS bursary applications, follow the link for important information

here

. 
 Step by step to register
Also watch your programme specifically here

Please keep your NWU student number and password handy. If you have forgotten your pin, please click here

Find your programme in our yearbook here

Peruse the NWU Campus Registration and Orientation Guides and register in accordance with the requirements of your studies here

Register
Contact us
Please only contact one administrator per inquiry, you do not need to cc all administrators. Please send us your student number in the subject box of the email.
​
Mahikeng
Undergraduate Faculty Administrator
Mmakadi Seemise
Email:
Senior Faculty Administrator
Rebecca Mheta
Email:
​
Potchefstroom
Undergraduate Faculty Administrator
Melanie Roodt
Email:
Senior Faculty Administrator
Lebo Ramatsa
Email:
​
Vanderbijlpark
Undergraduate Faculty Administrator
Anna-Marie van der Elst
Email:
anna-marie.vanderelst@nwu.ac.za
Senior Faculty Administrator
Anna-Marie van der Elst
Email:
OUR PROGRAMMES
INDUSTRIAL PSYCHOLOGY
AND HRM
Welcome message of Industrial Psychology and HRM
Watch the Industrial Psychology and HRM instruction video here
Find your programme in our yearbook here
Join the faculty-student experience on the 16th and 17th of February on your respective campus
Access your campus registration and orientation guide here
To see all the programmes visit the school website
---
MANAGEMENT
SCIENCES 
Welcome to school of Management Sciences
Watch the Management Sciences registration instruction video here
Find your programme in our yearbook here
Join the faculty-student experience on the 16th and 17th of February on your respective campus
Access your campus registration and orientation guide here
To see all the programmes visit the school website
---
ECONOMIC
SCIENCES 
Welcome message of Economic Sciences
Watch the Economic Sciences registration instruction video here
Find your programme in our yearbook here
Join the faculty-student experience on the 16th and 17th of February on your respective campus
Access your campus registration and orientation guide here
To see all the programmes visit the school website
---
TOURISM
MANAGEMENT
Welcome message of Tourism Management
Watch the Tourism Management registration instruction video here
Find your programme in our yearbook here
Join the faculty-student experience on the 16th and 17th of February on your respective campus
Access your campus registration and orientation guide here
To see all the programmes visit the school website