WTO Chairs Programme
The WTO Chairs Programme (WCP) aims to enhance people's knowledge and understanding of the multilateral trading system by awarding research Chairs to selected universities and/or research institutions in developing and least-developed countries. In 2014, Prof Wilma Viviers, director of the TRADE (Trade and Development) research focus area at the North-West University, was awarded a WTO Chair (one of seven recipients worldwide to receive the honour that year), heralding the start of a four-year international partnership that is built on three pillars: Curriculum development, Research and Outreach.  Included in the WCP package is technical and financial support from the WTO, as well as access to a prestigious global network. 
For more information, see World Trade Organization 

 and WTO Chairs Programme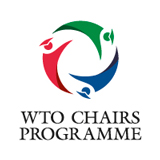 . 
WTO Chairs Programme pillars
Curriculum development
Through the WCP, the WTO aims to support the development and delivery of courses covering trade policy and other WTO-relevant topics in academic institutions.
TRADE currently offers four postgraduate level degrees:
MCom in International Trade

MCom in Economics 

PhD in International Trade

PhD in Economics  
Master's and PhD students receive continuous guidance and support from designated academic staff, as well as formal training in how to compile high-impact dissertations/theses. Among TRADE's current initiatives is the progressive development of an intensive course in Advanced Research Methodology for postgraduate Economics and International Trade students. As part of the course development process, two presenters from the WTO conducted a STATA training course for TRADE team members in September 2015.  TRADE is also introducing various enhancements to its short course in Academic Writing Skills.
The WTO has made funds available for bursaries to be awarded to deserving MCom and PhD students who pursue research topics linked to specific WTO-related issues. More information regarding the bursaries can be found here.
More information about postgraduate degree programmes can be found here.
Research
Through the WCP, the WTO aims to promote high-level research on trade-related topics, with particular emphasis on improving the trade policy and trade facilitation environments in developing countries, while also building greater capacity within research entities.
Among the strategies that TRADE is employing to fulfil its research mandate under the WCP are: realigning its research agenda to include more WTO-geared topics; exposing researchers within its ranks to local and international experts and high-level debates via conferences, seminars, roundtables and other fora; extending more NWU and WTO bursaries to deserving Master's and PhD students; and expanding the TRADE library as an information resource for staff and postgraduate students.
TRADE has an impressive number of publications to its credit and is continuously expanding its repertoire to address more cross-cutting themes and reach wider audiences, particularly within the policymaking fraternity. For example, in 2015, TRADE released its first policy brief in its WTO Policy Brief Series, titled: 'Policy uncertainty: How it affects South Africa's growth and development prospects', which was a collaborative effort between TRADE, the Agricultural Business Chamber (Agbiz), the Department of Trade and Industry and the Maastricht School of Management. Another policy brief was released in 2016, titled 'Zimbabwe-SA relations under pressure: An eye for an eye or turn the other cheek?' and in 2017, 'SA-US trade relations - from chicken wars to Trump and beyond'. 2017 also saw the release of a publication in collaboration with the ICTSD, titled 'Realising the potential of services SMEs in Developing Economies', a publication in collaboration with the IGC , title 'Using a decision support model to identify export opportunities for Rwanda', and a publication in collaboration with the UK Government, titled 'Plurilateral trade agreements and the impact on LDCs - to participate or not to participate?'
A full list of TRADE's outputs can be found here. 
Every year TRADE also holds an awards ceremony to recognise and encourage excellent scholarship and WTO-related research.
Outreach
Through the WCP's outreach component, the WTO aims to disseminate research findings and opinions within academic, government and business circles, as well as promote discussion and debate on trade rules and cooperation, and the link between trade and economic growth/development. 
TRADE uses a number of channels to ensure that various interest groups are kept informed of significant developments in the international trade arena and TRADE's latest research outputs - for example, via specially-convened seminars, symposia and roundtables; local and international conferences; and the TRADE web page. When the WTO Chairs Programme was officially launched at the NWU in September 2014 – an occasion that attracted many esteemed local and international guests – it paved the way for TRADE to establish new alliances and consolidate existing ones, which have helped to extend TRADE's influence and advance its work programme.
For more information on the WTO Chairs Programme launch function, click here.
Examples of other outreach events include:
29 and 30 October 2019: On 29 and 30 October 2019, the TRADE research entity in cooperation with TRADE Advisory hosted their 6th annual TRADE-DSM® User Group Conference. TRADE-DSM® subscribers, selected academics from across the world and members of the business community attended.
10 October 2019: Prof Sonja Grater, Ms Ali Parry and Prof Wilma Viviers wrote an opinion piece for the World Trade Report 2019 titled: MSMES and services trade: A pathway to inclusive growth in developing economies?  
19 - 21 June 2019: The 22nd Annual Conference on Global Economic Analysis was attended by Mrs Ferreira and Mr Leudjou, both PhD students from the North-West University presented papers at the conference that took place at the University of Warsaw in Warsaw, Poland.
2 July 2019: Prof Wilma Viviers and Ms Ali Parry present their paper 'Are digital advances and inclusive growth compatible goals? Implications for trade policy in developing countries' at the WTO Chairs Programme Annual Conference in Geneva, Switzerland on 2 July 2019.
22 May 2019: Emmanuel Orkoh, who has been working under the supervision of Prof Derick Blaauw (promoter) and Dr Carike Claassen (co-promoter), graduated with his PhD in Economics on 22 May 2019.
12 and 13 March 2019: On 12 and 13 March 2019, the TRADE research entity in cooperation with TRADE Advisory hosted their 5th annual TRADE-DSM® User Group Conference. TRADE-DSM® subscribers as well as selected academics and members of the business community. 
13 and 14 March 2018: On 13 and 14 March 2018, the TRADE research entity together with TRADE Advisory held their 3rd annual TRADE-DSM® User Group Conference. Delegates from institutions across the SACU region attended and many interesting topics were discussed during the two-day conference. 
13 November 2017: On 13 November 2017, Dr Adelia Jansen van Rensburg attended the WTO Consultative Conference hosted by the Department for Trade and Industry (dti) in Pretoria, South Africa. The aim of the conference was to prepare for the WTO Ministerial Meetings in Buenos Aires, Argentina in December 2017. South Africa also used this opportunity to form a position on the various issues under discussion. 
7 November 2017: On 7 November 2017, Dr Mustaqeem De Gama (Counsellor: SA Permanent Mission to the WTO) and a delegation from the World Trade Organization (WTO), visited TRADE to explain and promote the WTO as an employer.
30 May-1 June 2017: The TRADE research entity was privileged to host a WTO Workshop on Global Value Chains (GVCs) and Trade in Value Added (TiVA) as part for their WTO Chair's programme to researchers, policymakers and PhD students
26 May 2017: Prof Ludo Cuyvers, an acclaimed international trade economist and leading authority on the role of export promotion in building a competitive and sustainable export sector, was awarded an honorary doctorate in international trade from the North-West University (NWU).
28 February 2017: Organised in collaboration with BUSA, Agbiz, Tutwa Consulting and the JCCI, TRADE hosted a thought-provoking debate on the likely trajectory of US trade policy in the months ahead and how South Africans should respond. A press release, titled 'US trade policy in the Trump era: What's in store for South Africa and the world?' was also produced following the event. 
6 December 2016: A summary of the 2016 UNCTAD Trade and Development report presented by Mr Igor Paunovic, a Senior Economist in UNCTAD's division on Globalization and Development Strategies, is made available on the TRADE website.
22 September 2016: In collaboration with the South African Institute of International Affairs (SAIIA) and under the auspices of the WTO Chairs Programme, TRADE hosted a workshop on the topic: 'Navigating global economic headwinds and tailwinds: New directions for industrial and trade policy'. Discussions centered around the new industrial and trade nexus, as well as the response needed from SA to Brexit. 
4-5 May 2016: Prof Wilma Viviers and Dr Sonja Grater participated in a conference in Johannesburg hosted by the ICTSD (International Centre for Trade and Sustainable Development) in association with SAIIA (South African Institute of International Affairs) with the theme: 'Leveraging Services Potential for Inclusive and Sustainable Economic Growth'. The conference brought together delegates from a number of southern African countries to reflect on the growing importance of services as a stimulant to global growth. Dr Grater was invited to present a paper at the conference on the topic: 'SMEs in a services world: an African LDC perspective'.
15 March 2016: At the third WTO-TRADE roundtable event, Dr Tebogo Makube from the dti spoke about the need for South Africa to (re)industrialise and outlined the local content requirements underpinning this process. Mr Martin Cameron, a TRADE associate, then examined the concept of local content and procurement from a renewable energy perspective, highlighting some of the challenges linked to developing a clear local content policy for the power sector in South Africa.
2-3 November 2015: Prof Wilma Viviers, Dr Sonja Grater and Mr Martin Cameron attended the WTO Chairs conference held in Geneva, Switzerland. This conference provided a platform for the WTO Chairs in different parts of the world to report back on the work they had been doing and to share their plans for 2016.
15 October 2015: Prof Wilma Viviers and two TRADE associates attended a roundtable event (with the theme 'Nairobi and Beyond - what prospects for the WTO?') which was convened by the South African Institute of International Affairs (SAIIA) in Johannesburg. The roundtable prompted some thought-provoking discussions about the state of the multilateral trading system and the likely outcomes of the WTO's 10th Ministerial Conference in Nairobi in December 2015.
14-16 October 2015: Dr Sonja Grater was invited to deliver a presentation at the annual conference of the South African Association of Freight Forwarders (SAAFF) in Durban. Dr Grater's presentation highlighted South Africa's strategic role as a gateway into Africa and the increasingly prominent contribution that trade facilitation will have to make if South Africa wishes to remain competitive in the southern African region.
13 October 2015: Dr Gustav Brink, an expert on WTO dispute settlement, visited TRADE to deliver a guest lecture on the WTO dispute settlement process to students as part of the International Trade Law (ECON622) course.
5 June 2015: TRADE hosted its second WTO-TRADE roundtable event, focusing on the implications of the Global Value Chain (GVC) phenomenon for South Africa's economic and trade policies, and the role of trade facilitation in clearing the way for successful GVC participation. The programme consisted of three sub-themes, each chaired by a different convenor. Short video interviews were also conducted after the event and they can be found here.
19 March 2015: TRADE held its first WTO-TRADE roundtable event focusing on Global Value Chains (GVCs) and whether or not they are being taken seriously by South Africa's trade policymakers and practitioners.
---
WTO Chairs in Africa
Recent WTO and UNCTAD publications
November 2016: Launch of new WTO-UNCTAD book on trade policy analysis - An Advanced Guide to Trade Policy Analysis: The Structural Gravity Model
November 2016: Trade costs and inclusive growth: Case studies presented by WTO chair-holders (WTO Publications)
June 2016: UNCTAD World Investment Report
May 2016: WTO World Trade Report
December 2015: WTO Nairobi Ministerial Declaration
WTO in the news
September 2017: WTO Public Forum
June 2017: North-West University, Potchefstroom, holds course on GVCs and trade in value added
May 2017: Committee on Trade Facilitation meets for the first time
February 2017: WTO Trade Facilitation Agreement (TFA) enters into force
September 2016: Chairs Programme session at Public Forum debates inclusive trade
April 2016: WTO press release: Trade growth to remain subdued in 2016 as uncertainties weigh on global demand
March 2016: South Africa's leadership is vital for future trade talks
December 2015: WTO members secure 'historic' Nairobi package for Africa and the world 
17 September 2014: WTO Chairs Programme launch at the NWU
---