Extraordinary appointments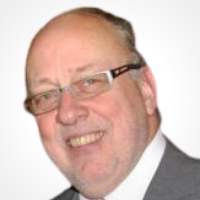 Prof Ludo Cuyvers
Extraordinary research scientist International trade, export promotion, Asian economic development, globalisation.
Ludo Cuyvers is an extraordinary professor at the North-West University (Potchefstroom Campus) and an emeritus professor at the University of Antwerp, Belgium. He has published widely in international peer-reviewed journals on international trade, export promotion, Asian economic development, and the social impact of globalisation.
Prof Cuyvers has authored several books and seminal papers on international economics and export promotion.  He developed the Decision Support Model (DSM), which he originally applied to Belgium's and Thailand's export situation. Together with Prof Wilma Viviers, he has been involved in comparative research on competitive intelligence and on the identification of South African export opportunities using the DSM.
Prof Cuyvers is a member of the Board of Directors of Flanders Investment and Trade, the Flemish export promotion agency in Belgium. He is also chairman of the European Institute for Asian Studies, a Brussels-based think tank, and member of the Council of Fellows, East Asian Economic Association.  He has received several prizes and awards in Belgium and abroad for his contribution to the fields of international economics and trade.
---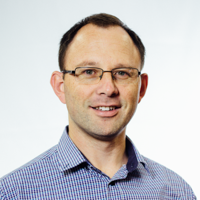 Mr David Dyason
Extraordinary research scientist Applied economics, impact assessment
David Dyason is an extraordinary research scientist in the TRADE Research Focus Area at the North-West University and Senior Lecturer in Property and Valuation at Lincoln University, New Zealand. I am an economist with an interest in property, applied economics, and impact assessment. I have more than 10 years professional experience as a consultant in property market analysis and have also worked in the public sector as an economist and as an academic. My research interest and publications are in property, economics, geography, and planning and I continue to be involved as an advisor to the private and public sectors in economic and land-use planning. Through my research, I aim to reveal the causal relationship between property and economics and how it influences economic development in the urban and rural landscape.
---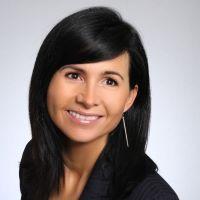 Prof Beata Ślusarczyk
Extraordinary research professor Focus area: Industrial policy, supply chain, foreign direct investment, logistics
Prof Beata Ślusarczyk (PhD) has been the associated professor at Czestochowa University of Technology at the Management Faculty. She also works at TRADE research focus area at the Potchefstroom Campus of the North-West University as an extraordinary professor.
Prof Beata Ślusarczyk has over 23 years of teaching, research and managerial experience in higher education. She is a lecturer in many courses of undergraduate and graduate courses in the areas of economy globalization, logistics costs, restructuring of enterprises. Her research interests are in the areas of mechanism of globalization, Industry 4.0, industrial policy, costs aspects of logistic performance, women entrepreneurship.
Prof. Ślusarczyk has published widely, and her publications include books, book chapters, refereed journals' papers as well as conference proceedings or books reviews. She is a reviewer and scientifically boards member for many international journal and conferences.
---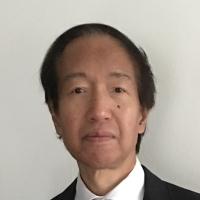 Dr Robert Teh
Extraordinary research professor Digital technology and trade, computable general equilibrium, international trade agreements
Robert Teh is an economist with over 30 years of experience working in regional and international organizations and academe on trade and development issues. He has published articles in peer-reviewed journals on trade facilitation, the impact of natural disasters on international trade, computable general equilibrium modelling, and trade remedies. He spent nearly two decades at the World Trade Organization (WTO) and served as chief of its Economic Modelling and Quantitative Analysis section. While at the WTO, he provided dispute settlement panels and arbitrators with analysis involving economic theory and models in a range of cases involving anti-dumping, subsidies, SPS measures, and trade preferences. He obtained his PhD in economics from Stanford University.
---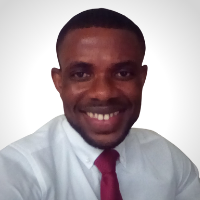 Dr Dr Emmanuel Orkoh
Extraordinary research scientist International Economics; Health Economics and Labour Economics
Dr Emmanuel Orkoh is a Research Scientist at the TRADE research focus area of the North-West University (Potchefstroom Campus) where he completed his Ph.D. in Economics. He holds Master's and Bachelor's degrees in Economics from the University of Cape Coast and African Economic Research Consortium (AERC). He also holds certificates in Economic Analysis of Non-Tariff Measures, Trade and Poverty, Trade and Gender, and Trade Empirics using STATA, WTO Trade Facilitation Agreement and Regional Trade Facilitation Rules, as well as Multilateral Trade Negotiations: Tips and Techniques from the UN, WTO, and ECOWAS Commission. He was a Ph.D. fellow at the WTO during the 2018 academic year.
Dr Orkoh's research interests lie in the area of trade, gender and health. He is particularly interested in gender welfare and distributional impacts of trade, health, and labour market policies in developing countries. He has worked as a researcher at both national and international organisations, including Ghana's University of Cape Coast, African Economic Research Consortium, the United Nations Conference on Trade and Development (UNCTAD), the Institute of African Leadership for Sustainable Development (UONGOZI Institute), Global Reach at the University of Michigan and the World Trade Organization (WTO). He is currently employed by the International Organization for Migration (IMO) in Geneva, Switzerland.
Dr Orkoh is an affiliate of the African Growth and Development Policy Modeling Consortium (AGRODEP), United Nations Conference on Trade and Development (UNCTAD) Virtual Institute, United Nations Institute for Training and Research (UNITAR), and the Berkeley Initiative for Transparency in the Social Sciences (BITSS).
---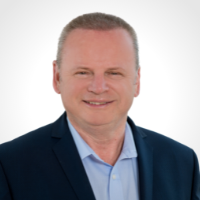 Prof. Dr. József Popp
Extraordinary research scientist International competitiveness, Market analysis of economic sectors, Energy, renewable energy, Circular economy, Bioeconomy, Food-, energy- and environmental security, Logistics
József Popp is a corresponding member of the Hungarian Academy of Sciences and Hungarian University of Agriculture and Life Sciences Hungary. He is Professor at WSB University, Poland and an extraordinary professor at the North-West University, South Africa. He is also an active member and chairman of several academic and professional organisations. Professor József Popp obtained his PhD of economics at the Hungarian Academy of Sciences and his Dr. Sc. oec. degree at the Humbold University, Berlin, Germany. He is a corresponding member of the Hungarian Academy of Sciences, where he is the chairman of the Bolyai János Research Scholarship Committee, the chairman of the Committee on Agricultural Economics and the vice-chairman of the Committee of Circular Economy. He also serves as a member on a number of Editorial Boards of international journals worldwide. He has participated in several international research projects and is a member of several national councils related to science and education. Among the honors he has received are: Doctorem Honoris Causa Pannon University, Hungary, 2010 and "Honoris Causa Professorship", Delhi School of Professional Studies and Research, India, 2010, Award of the Hungarian Academy of Sciences in Recognition of Research Contributions, 2011. He has a long list of publications and has advised dozens of PhD students and postdoctors holding research and teaching positions in Hungary and abroad.
---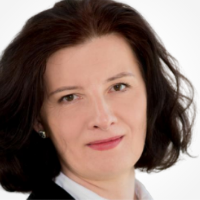 Dr Judit Oláh
Extraordinary research scientist Food Industry, Digitalisation in the Supply Chain, Logistics, Circular Economy, Bioeconomy, Bioenergy, Industrie 4.0 and Risk Management
Judit Oláh is a professor at the Faculty of Economics and Business University of Debrecen. She is a full-time professor at WSB University.
She is an editorial member of a number of international journals: Amfiteatru Economic, Polish Journal of Management Studies, Economics and Sociology, Forum Scientiae Oeconomia, Pragmata tes Oikonomias, Central European Journal of Labour Law and Personnel Management, Global Journal of Entrepreneurship and Management. She was guest editor of Sustainability, Special Issue - Sustainability in Food Consumption and Food Security; Energies, Special Issue – Management and Technology for Energy Efficiency Development; Administrative Sciences, Special Issue - Business Strategy of the Value Chain.
She is a member of the International Research Institute for Economics and Management (IRIEM), Institute of Data Science and Artificial Intelligence (IDSAI), International Engineering and Technology Institute (IETI), Researcher's Excellence Network (RENET).
---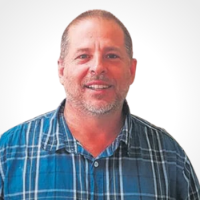 Dr Clive Coetzee
Extraordinary research scientist Economic Policy Analysis, Applied time-series econometrics, Spatial Economics, Free Market Economics
Dr Clive Coetzee is an extraordinary research scientist in the TRADE research focus area at the North-West University (Potchefstroom Campus) and the Chief Director Infrastructure Management and Economic Services at Provincial Treasury in KwaZulu Natal. He completed his Master's degree in Economics at the Faculty of Military Science of the University of Stellenbosch in 2000 and his PhD in Economics at the University of KwaZulu-Natal in 2012 on the topic: 'A Research approach to keeping informed of and monitoring local economic conditions: a Kwazulu-Natal case study'. 
Clive has over 15 years of experience in economic consultancy, having run his own business, Clive Coetzee Financial Services, from 2001 to 2017. He has also been involved in teaching Economics at University level since 1999, having lectured at the University of Stellenbosch, the University of Cape Town, and the University of KwaZulu-Natal. 
---